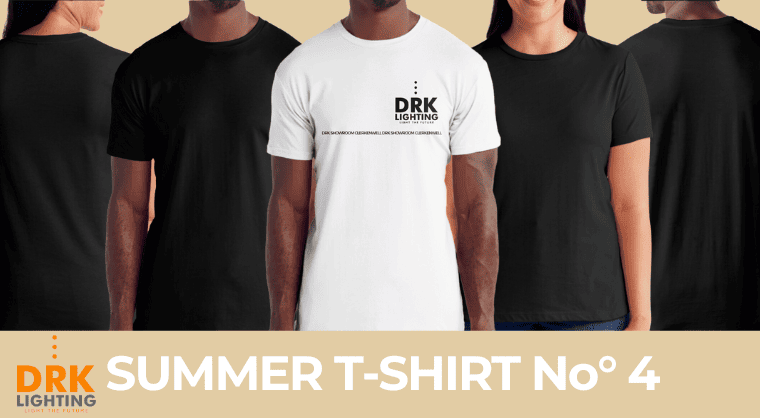 HubSense lighting control T-shirt
Blue, blue, electric blue, that's the colour of…our second-to-last t-shirt design that is all about the Hubsense Bluetooth system. DRK Lighting is confident that HubSense is the best lighting control system on the market, and we are excited to promote it.
Developed by Osram Digital System, this is a reliable and cost-effective solution that uses Bluetooth technology to provide large-scale lighting control solutions for white light without requiring centralised control systems. This reduces labour and installation costs, making it a practical choice for businesses looking to save money.
One of the best things about this system is that it provides a standardised interface for provisioning, monitoring, and controlling D4i intelligent luminaires on a Bluetooth® mesh lighting control network. This means that it's easier to manage and control your lighting system, and you can identify faults quickly and efficiently.
The HubSense system is also based on the global Bluetooth mesh standard, which ensures higher productivity and lower manufacturing costs. And, with hardware that enables an overall cost reduction compared to other systems, including install cost, it's no surprise that HubSense is in such high demand.
Our showroom in Clerkenwell is showcasing this amazing lighting control system, so we invite you to visit to experience the next level of SMART technology.
Investing in smart technology like HubSense can help your business reduce energy consumption, increase flexibility, and save money.
Contact us at info@drklighting.co.uk to learn more about how HubSense can benefit your business.